Strategic leadership team
W. Roy Whitten, Ph.D.
Roy is an expert in attitude and its role in human performance.  His formal education includes training in sales, sales management, psychology, theology, and business development. In 2004, he earned a doctorate for his work in Transformative Learning and Change.
His extensive experience in both the for-profit sector (from small business to multi-national companies) and the non-profit world (schools, entertainment, human development) includes direct sales, sales management, strategic planning, marketing, executive leadership, board directorship and the design and delivery of performance training.
As CEO and Director of Sales for the human development organisation he co-founded, he supervised the work of thousands of salespeople and managers.  In over 40 years as a trainer, consultant and coach, he has personally coached and trained over 100,000 people internationally.
To see Roy Whitten's curriculum vitae, click here. To contact Roy, click here.
Scott A. Roy
Scott is an expert in the art of selling and sales management. Beyond mastery of skills and practices, his unique aptitude is in understanding the role of attitude in sales performance and how to shift it to generate optimal results.
He started his career as a traditionally trained, 100% commissioned salesperson and quickly began building, leading and managing large sales teams and organisations. After serving as a national sales manager and director of sales training for a national insurance company, Scott joined with two partners and founded a new insurance company, growing it nationwide to a $120 million company.
Scott has served as CEO of a non-profit international training organisation and performed consulting services in the non-profit sector in addition to establishing himself as a business consultant with diverse skills in sales, organisational management and leadership.
To see Scott Roy's curriculum vitae, click here. To contact Scott, click here.
Jessica Gustafson
Jessica joined the WRP team in 2014 as the Operations Director.  As WRP expands its business throughout the world, Jessica is responsible for maintaining and refining the organization's business processes to help streamline operations.  Jessica strives to keep internal WRP processes as efficient as possible, freeing the team to spend more time serving our customers.  Jessica received her BA and MA from Stanford University and throughout her career has gained experience as a project manager, training manager, contracts manager, finance lead, and operations lead.  She is based in Sacramento, CA.
To get in touch with Jessica, click here.
Davide Castorina
Davide runs marketing at WRP and sells, designs and delivers sales programs primarily in Africa. He trains and coaches sales professionals in Italian, French, Portuguese and English. Davide has served as International Marketing Director for one of the leading Hollywood Studios and worked on building international successful brands in the entertainment arena. He lived and worked in London, Brussels, Amsterdam, Milan and Rome. Currently Davide lives in Paris with his family and travels internationally for work. He likes sports, music and meditation.
To get in touch with Davide, click here.
Briggy Kiddle
Briggy is the Director of the WRP Academy. She is a peak performance coach and trainer who works in Sales, Education, Sports and Governments to support the Developing World. Her reach is world wide and she loves to travel. She speaks fluent German and English. Briggy lives in remote Northumberland with her partner. She loves meditating, walking and stargazing.
To get in touch with Briggy, click here.
Nick Kingesley-Johnson
Nick is a sales professional with over 20 years experience in direct sales, and in leading high-performance sales teams.  His selling career centred on selling managed telecoms and networked IT services, both in the UK and globally. With a depth of experience in leading large complex sales deals and developing large corporate accounts, he is an expert in sales strategy, account and deal planning, and developing sale leaders. Nick is now Head of Sales and member of the Strategic Leadership Team at WRP. In this role, he provides strategic inputs to expand the commercial activities, coaches and mentors the people involved in the selling activities. He also continues delivering projects in key sectors: Renewable energies; professional services; education; healthcare; financial inclusion; agriculture, and manufacturing sectors.
To get in touch with Nick, click here.
Tyler Roy, J.D.
Tyler is Whitten & Roy Partnership's General Counsel, a delivery consultant, and a former field consultant. His projects primarily focus on agriculture technology, insurance, and energy in Africa and Southeast Asia. As a field consultant, he was last stationed in Myanmar with Proximity Designs, where he coached and trained the organization's extension officers in the Ayeyarwady Delta. Prior to joining WRP, Tyler sold insurance door-to-door with Family Heritage Life Insurance Company of America. Tyler is an avid musician, traveler, legal scholar, and techie. He is a licensed attorney in the state of Tennessee, where he lives with his wife, Maja.
To get in touch with Tyler, click here.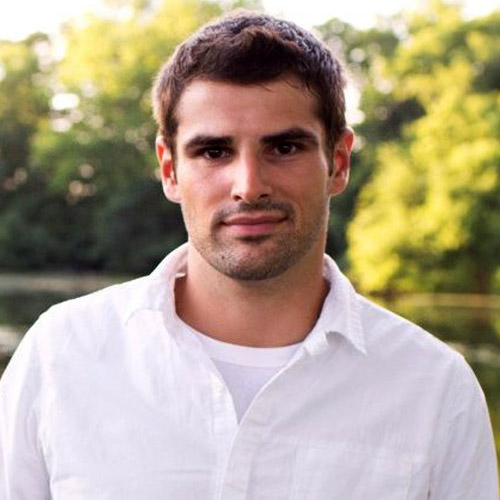 Matt Seitz
Matt is the Director of Delivery at WRP working primarily in developing countries in Central America and Africa.  He focuses also on supporting all the delivery consultants. He works with organizations to develop direct sales strategies, recruiting strategies, selling skills, management practices and leadership. Matt's expertise comes from his years running his own business and as a sales manager with the Southwestern Company. Matt is an avid sports fan, and enjoys tri sports. He lives in Orlando FL with his wife Mandi.
To get in touch with Matt, click here.